The global pandemic has changed the way most things are done and it seems humans are now adapting to a new 'normal'.
A Ghanaian doctor and husband identified as Dr. Justice Sylverken, has made headlines because of the birthday gift he gave his wife who is also a doctor.
Medical personnel are considered as frontline workers as the world struggles to contain the coronavirus and the cake the man gave his wife was a creative cake shaped like the Coronavirus to his wife.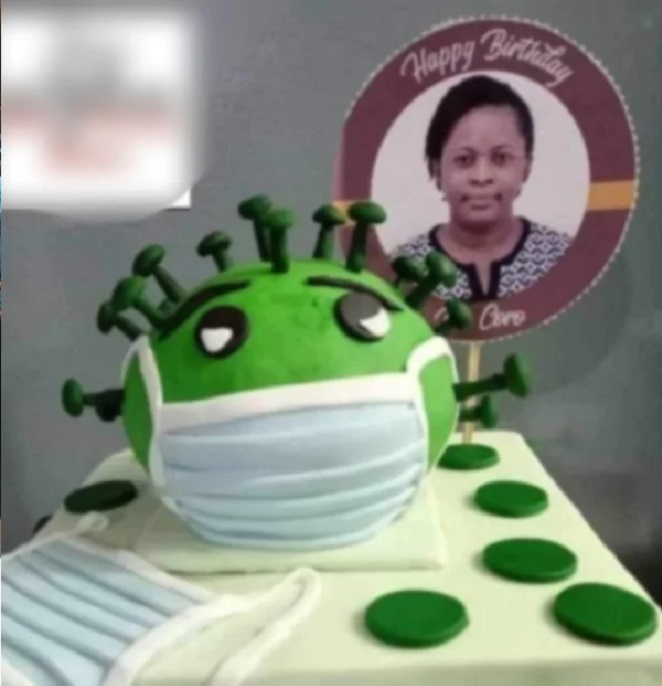 In the photo making the rounds on social media, the husband presented the cake which was shaped like the spiky creature, usually used to depict the deadly Coronavirus. The cake also had the 'now famous' face-mask modeled on it.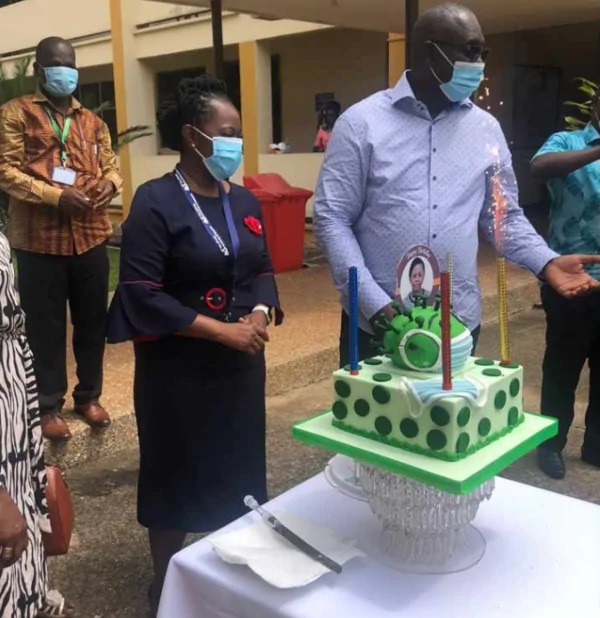 His wife, Dr. Augustina Angelina Sylverken of Kumasi Centre for Collaborative Research in Tropical Medicines, appeared extremely excited by the show of love from her husband.