Following the confirmation of the arrest of Nigerian Dubai-based big boy, Ray Hushpuppi by the Dubai police yesterday, Thursday, 25th of June, 2020, Nigerians have had more than enough things to say on the development.
With a lot of people elated that the socialite, who's known to look down and demean legitimate hard working Nigerians and poise himself as a successful businessman, finally met his woe, others are now coming for people who used to indulge and celebrate his "unmerited success" before he was exposed.
One of such people who's currently receiving heavy backlash on Twitter is "free the sheeple" leader and media personality, Daddy Freeze, who a while ago, paid a visit to the socialite at his Dubai residence, made a video of his visit there and uploaded it on his YouTube page.
In the video, Daddy Freeze join hands with the socialite to condemn his "haters" who are always suspicious of the socialite's affluence instead of them to "beg" him to help improve their lifestyle.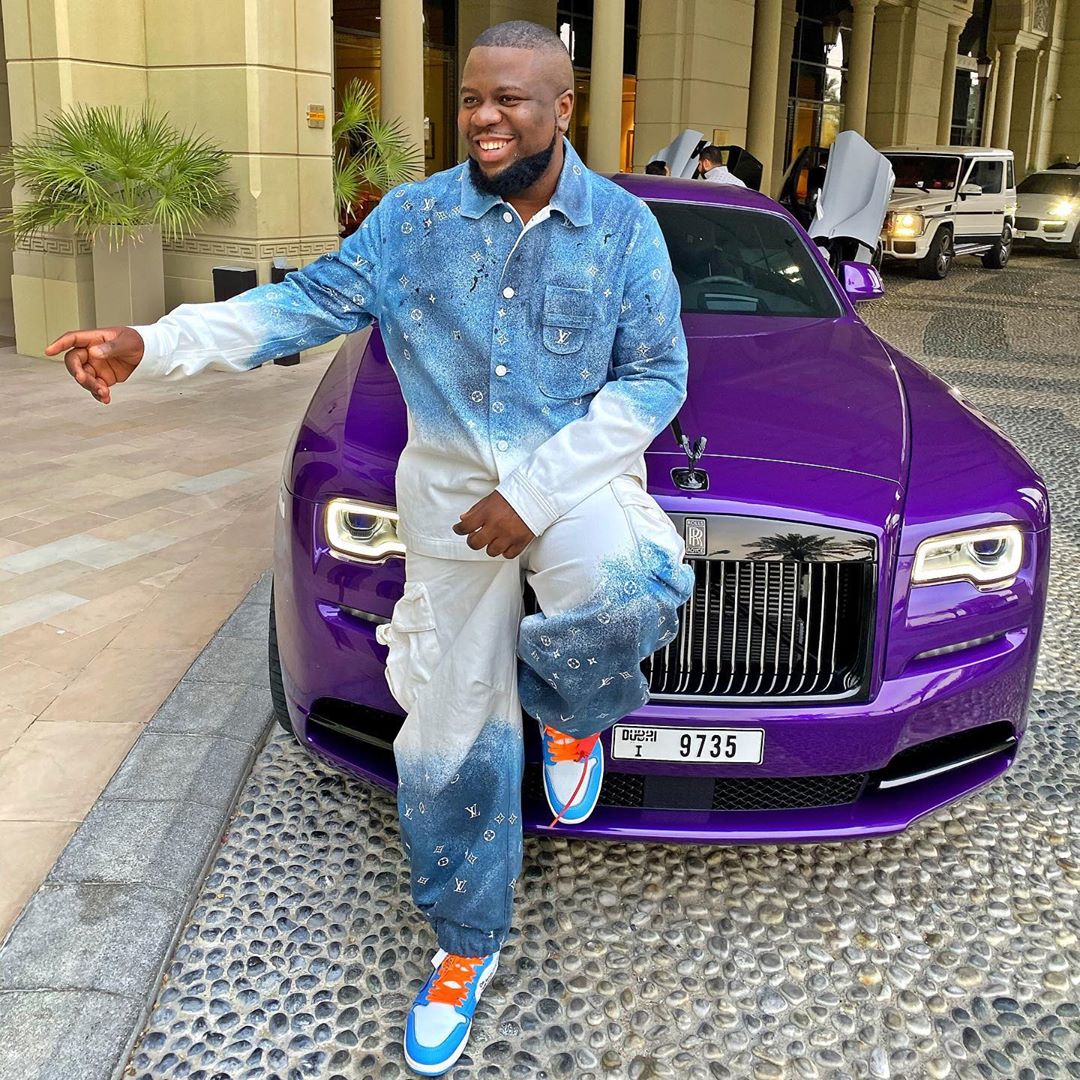 Daddy Freeze, in the video, happily voiced out how Hushpuppi's driver and cleaner gets paid more than some Local Area chairmen in the country and certainly more than the fathers of some people who are always talking bad about Hushpuppi.
The media personality who used his brand to consistently attack prominent Nigerian men of God so as to free their congregation from them shams, is now dubbed a hypocrite for indulging a fraudster whose victims are more like the people who Freeze intends to "free".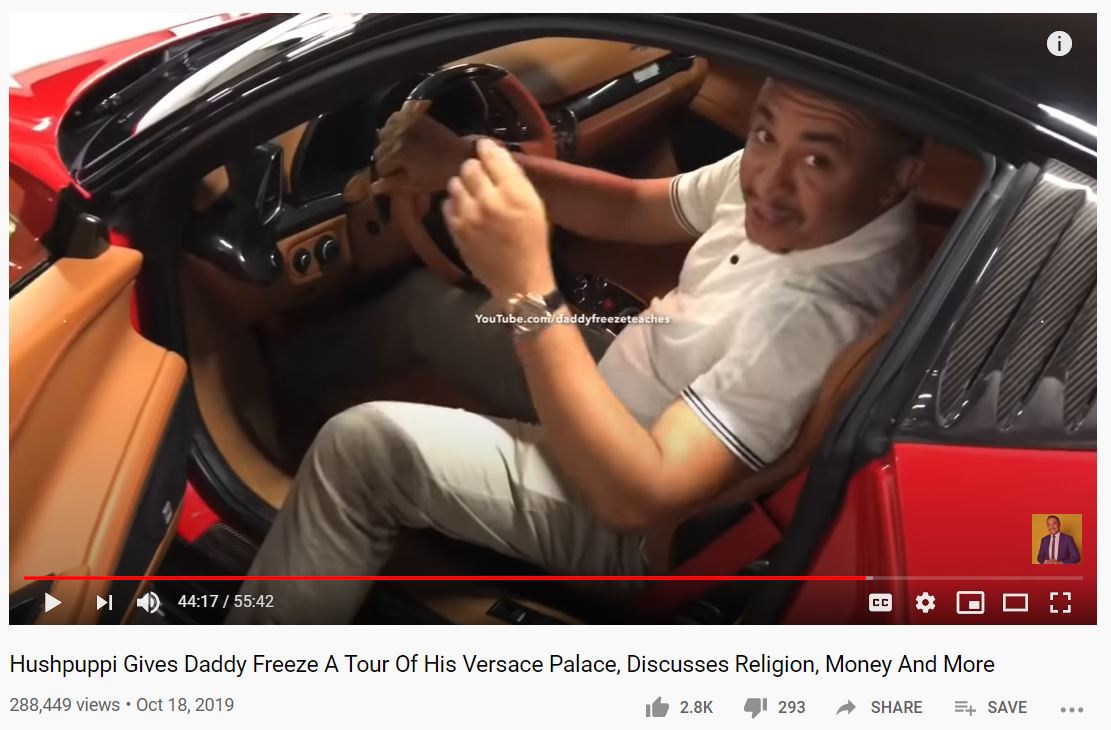 He's currently being dragged on Twitter, with people saying the damnedest things about him. A particular Twitter user who caught our interest is one Mazi Gburugburu @Mazigburugburu1 who pertinently laid out Freeze's hypocrisy on his page.
Mazi created a thread on the subject and first off, talked about how over time, con artists try to use the influence of publicly recognized elites to conceal their conning ways but the same can't be said for Daddy Freeze who he says forgot his morality when he paid Hushpuppi a visit in Dubai.
Mazi's tweets hit's the nail on the wall on the subject of Freeze's hypocrisy and as such, we'll be using his as the voice of a lot of Nigerians who have the damnedest thing to say about Daddy Freeze.
Read his tweets below,
On Daddy Freeze and His Chicken Diet(Thread)

Let's not get carried away by the pictures of very important persons with Hushpuppi. Timi Frank, Dino and a host of others were also caught up in that snafu. Yes, the optics is bad but will this be the first time we are seeing rogues posing for a photo-op with VIPs who may not know that they are crooks? If taking pictures with future fraudsters automatically makes the individuals complicit then many US Presidents would be in jail. At the height of their power, Bernie Madoff, Allan Stanford and Jeffrey Epstein took pictures and hosted many presidents, future presidents and VIPs. Most times,it's these Con artists setting these photo ops up just to hoodwink the public and security agencies into having a false comfort, or blind siding them from looking into their closets through the creating of an illusion of power and connection. So,I can excuse El'Rufai,Dogara and other politicians.But,there is no excuse for Daddy Freeze. Dude went to Dubai, sat down with Hushpuppi, ate Fried Rice and Chicken with salad, and gulped it down with expensive wine purchased with money stolen from hapless victims of his scam. Freeze sat in that expensive chair purchased from filthy and bloody lucre and started running his mouth against hard working Nigerians and their fathers.

Here is a guy that got crazy following( including me) by riling against pastors whose "scams" was collecting tithes. Dude used his huge platforms and time to attempt to "Free the Sheeple" but when he got to Dubai, he lost his energy and couldn't ask Hush one simple question: "bro, the property wey you de sell wey give you this kain money is it part of those Jesus said he was preparing for us in heaven"? Cos, only someone selling a piece of heavenly property can display the kind of wealth that a young man with no known legitimate income, no history of being bequeathed wealth by a dead relative, no mentors or anybody to attest to his legitimate hustles was flagrantly exhibiting.

Freeze,with his mouth filled with Chicken drumstick,started insulting Nigerians that were asking legitimate questions about Hushpuppi's source of income.Many of Hush's 1.9m victims were widows, pensioners, low income earners, traders, drivers, cleaners etc.,the class that Freeze told us he was trying to free from the shackles of ignorance that clergy men had bound them with to fleece them of their hard earned money. But Bros was devouring chicken laps and washing it down with choice wine bought with the money stolen from these same persons. Shame!

Freeze derisively asked peeps to bring their fathers to come work for Hush. This Leader of the "Free the Sheeple movement" forgot his senses on the expensive plates that he was served the Arabian Couscous and Drumsticks and went on a tirade about how people are jealous and should be grateful to Hushpuppi for paying his cook and driver huge salaries.
Hmm! I can excuse those whose only "collusion" was the photo-op they had with Hush but not Freeze. Bro, you are a hype man and an enabler of yahoo yahoo.

Yes, we will drag you, not because you rightly asked questions of pastors and raised genuine points on the principles of tithing, but because you refused to use the same yard stick when you went to do the image laundering job for a suspected fraudster.

You see,Freeze, if you must come to equity, you either come with clean hands, hands not soiled by the greasy oil of fried chicken breast, or remain at her gate while persons who have properly cleaned their hands go inside to greet her!
On Daddy Freeze and His Chicken Diet(Thread)
Let's not get carried away by the pictures of very important persons with Hushpuppi. Timi Frank, Dino and a host of others were also caught up in that snafu. Yes, the optics is bad but will this be the first time we are seeing pic.twitter.com/iUQPUjk6Dh

— Mazi Gburugburu (@Mazigburugburu1) June 26, 2020
Watch the video below;