Following the heavy backlash he received on social media, free the sheeple leader and Nigerian media personality, Daddy Freeze has further broken his silence on being associated with apprehended fraudster, Ray Hushpuppi.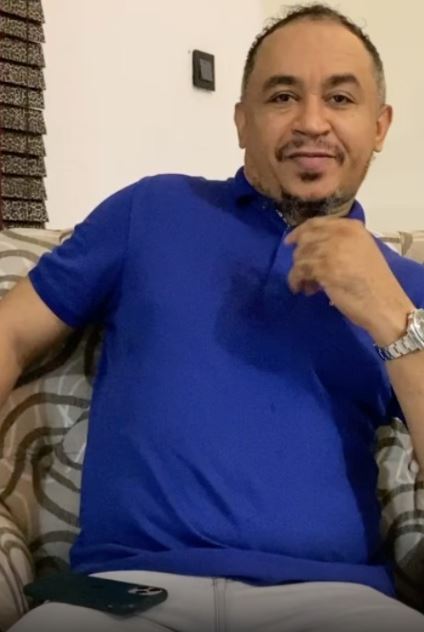 Recall that we earlier mentioned that the OAP, in response to the backlash, quoted a bible verse, Mark 2:15 where Jesus dined with "sinners".
The OAP also told those mocking him that "he will say what will make them drink sniper". Now in a new video he's shared online, he's defended himself from any affiliation with the alleged fraudster as he says before he met with Hushpuppi in Dubai in the interview that's made him a subject of ridicule online, he'd done a live radio session discussing the socialite's source of income.
A lot of social media users had questioned the OAP as to why he didn't inquire on the source of Hushpuppi's wealth when he paid him a visit in Dubai but instead chose to demean hardworking Nigerians. In Freeze's defense, he says because he'd already done a live session about the socialite's wealth on his radio show prior to his visit to Dubai, he didn't see the need to discuss it yet again, while he was with the big boy.
He went on to reveal how the socialite poised himself to be an "influencer" and as such, that could well be his source of income. In a new sixteen minutes video shared moments ago on his official Instagram page, Daddy Freeze talks on everything between himself and Hushpuppi,
Watch the video below,