BBNaija 2019 star, Diane Russet gave an epic reaction after her fellow reality star, Tuoyo threw a subtle shade at her.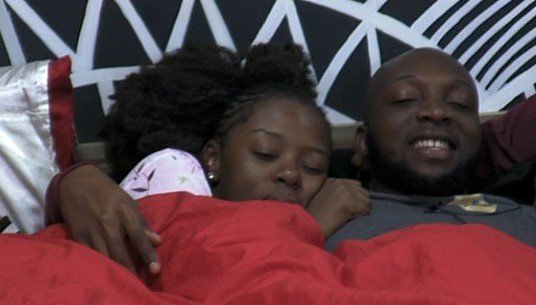 During the recent airing on the BBNaija reunion, Ebuka asked Tuoyo who was with them via a live video chat, how he feels about Diane and his opinion towards the rumour which was flying around about the both of them being together.
Tuoyo blurted that there can't be a thing between the both of them because she isn't his spec. He said he prefers girls who are thick, but Diane is skinny.
Reacting to this, Diane could not hide her shock, as she never expected Tuoyo to say something like that.
See video below ;
I Like Diane's personality, but she's not my spec when it comes to PHYSICAL APPEARANCE. – Tuoyo. #BBNaijaReunion pic.twitter.com/2hn4otcq8g

— Ónòchiê – 1 (@e_mekaah) June 25, 2020
Here's how BBNaija fans reacted ;
Tuoyo u are very correct ds beautiful damsel can't be ur spec she is too clean classy and gorgeous for u to fits in her shoe is too big for u to wear thank God He saved her from u my fave does not deserve someone like u
Apple of God's eye #Diane @DianeRusset pic.twitter.com/KabN3vplST

— Progress Blesssing (@PBlesssing) June 25, 2020
How will Tuoyo say Diane is not his speck. Did u see that her breast, I have been dying to have it, since it's only two nipples wen small like groundnut seed God give me instead of the complete breasttt. Maybe Tuoyo na Gay #BBNaijaReunion pic.twitter.com/oi9hQEy1KK

— Chacha D Great (@ChachaDGreat1) June 25, 2020
The funny thing is that Diane told Elo in the house that he's not her spec and kept describing Tuoyo's height and body as her spec. Now Tuoyo is saying she's not her spec. This life. #BBNaijaReunion pic.twitter.com/V8BzFo8ref

— 👭 (@The__Intellect) June 25, 2020