A Nigerian lady identified as Sandra is celebrating one year of sobriety and she took to her social media page to express gratitude to God for helping her achieve the feat.
1 YEAR CLEAN TODAY !!!! ✨😩🥳🕺🏽

— jawn (@foreignjauwn) June 24, 2020
According to Sandra, she began smoking occasionally during parties or lunch dates before she turned into a chronic smoker.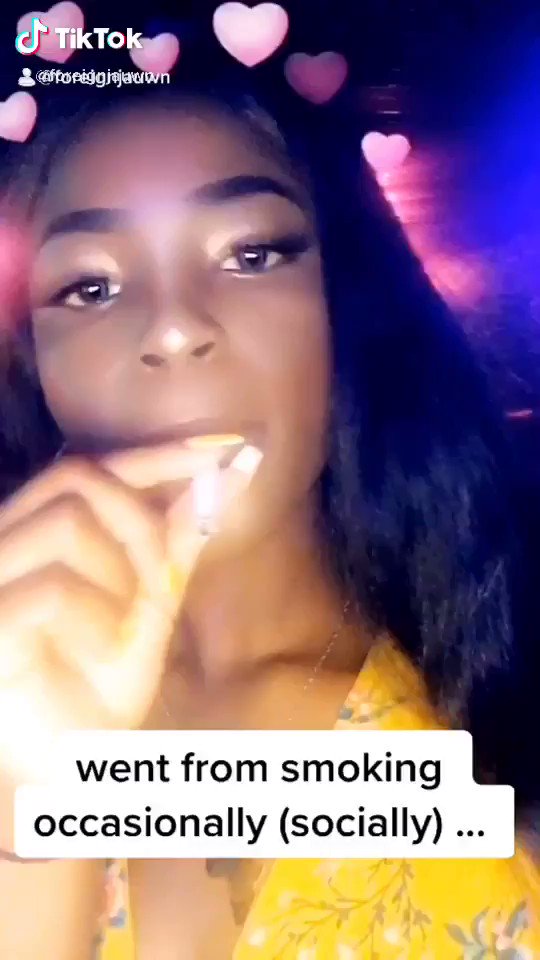 Sandra revealed via a short tiktok video, how she did all manner of atrocities which she isn't proud of. She said at a time, the drugs had an adverse effect on her physical appearance as her skin began to break out and her eyes became distorted.
Sandra decided to quit that lifestyle after a near-death experience , she also found God and she'd remained sober for a year now.
Watch the video below;
promised God i will sing his praises in every congregation so 🤧✨ https://t.co/y2pdegEjNm pic.twitter.com/3OCACcL4ul

— jawn (@foreignjauwn) June 24, 2020