NIgerian Author and lawyer, Reno Omokri has taken to micro-blogging site, twitter to kick against guys who spend money on their girlfriends.
According to the former presidential aide, the act of spending or sponsoring your girlfriend's lifestyle is stupid. He also stated that if a guy wants to express love to his girlfriend, he should write her a letter.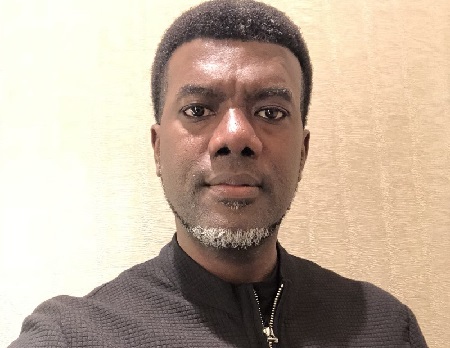 His tweet reads ;
Don't think you are doing charity by sponsoring your girlfriend's lifestyle. Actually, you are doing stupidity. God blesses you for blessing your mother, wife and sister. It is satan that 'blesses' foolish men who waste their money on loose women!
* To express love to girlfriend, writer her a letter
* To express love to wife, writer her a fat check
* To express love to mother, writer her a fatter check
ONLY your wife, mother, daughter & unmarried sister are entitled to your money
Don't think you are doing charity by sponsoring your girlfriend's lifestyle. Actually, you are doing stupidity. God blesses you for blessing your mother, wife and sister. It is satan that 'blesses' foolish men who waste their money on loose women!#FreeLeahSharibu #RenosNuggets

— Reno Omokri (@renoomokri) June 17, 2020